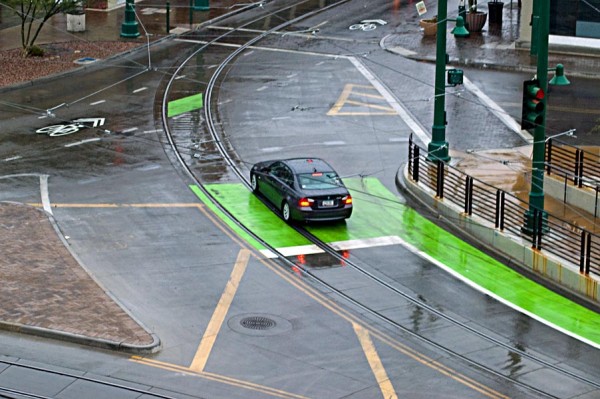 Starting next week, the streetcar route will look a little more green.
Ann Chanecka, the City of Tucson's bicycle and pedestrian program manager said, bicycle-specific pavement markings would be going in along half of the streetcar route.
The markings, which include green bike boxes, sharrows and guides to show cyclists how to cross the tracks safely will be added to the section through the University of Arizona, University Boulevard and down Fourth Avenue.
In addition the the markings, Chanecka said they are working on an educational brochure and public service announcements to educate both motorists and bicyclists about the pavement markings and what they mean.
Chanecka said this is the first time they have had the money to help educate people about the pavement markings and how both motorists and cyclists should use them.