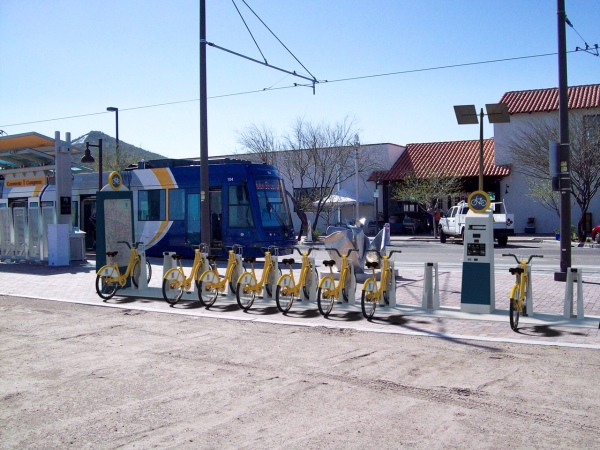 There will be 30 bike share locations spanning Tucson's most populated areas when phase one of Tucson's bike share launches in 2016.
The City of Tucson's announced the first 30 locations for phase one and an additional 30 locations for phase two yesterday.
Tucson's bicycle and pedestrian program manager Ann Chanecka  said they analyzed things like population density, employment density, demographics, access to transit and more to determine which locations should be included at the launch. (See the map below)
Chanecka said it will cost $1.2 million to launch phase one of the bike share program. The city and the consultant they hired are working on the business plan for operation of the system.
The phase one stations are located in dense areas of Tucson, but are located as far north as Copper and Mountain Avenue, as far west as St. Mary's Hospital, as far south as South Tucson and as far east as Reid Park.
Bike share is designed to allow people easy access to bicycles for transportations around cities.
"There will 50 cities at the end of the year that will have successfully implemented bike share and I'd like to think Tucson can do the same," Chanecka said.