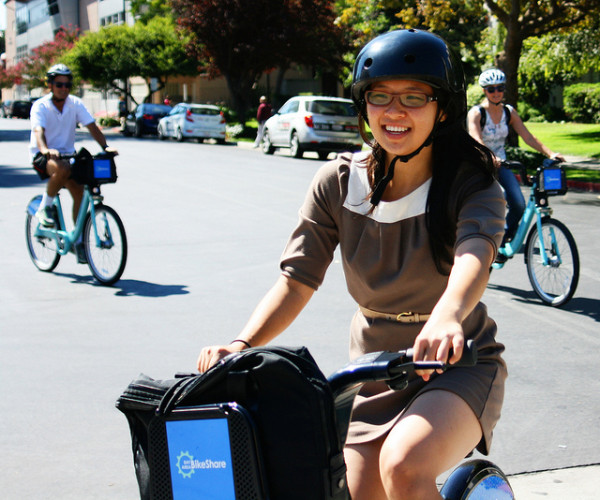 The City of Tucson is moving forward with a plan to implement bike sharing in Tucson.
The city initiated the "request for proposals" process to select a "consultant team (Consultant) to perform a Public Bicycle Share
Feasibility Study and develop an Implementation Plan (Plan)."
According to the RFP, the city has an initial budget of $75,000.
Here's what the plan developed by the consultant would do:
The City of Tucson expects the Plan will guide the development of bike share and provide necessary information for
political leaders and staff to make decisions regarding the system. The Plan must include, at a minimum:
1) A summary of demand potential that includes an analysis of market and demand factors in order to recommend
an appropriate number of bikes and bike stations to launch bike share. The plan will recommend an optimal
system size and/or a graduated scale for system expansion over time.
2) A system map with a prioritized list of station locations.
3) Necessary technology and infrastructure recommendations.
4) A system financial analysis including cost estimates for a phased launch and 3-year operational projections,
potential sponsors and sponsorship models.
5) Recommendations for governance structures for implementation and operations
6) An implementation checklist and timeline.
7) A marketing plan describing the actions necessary to promote bike share as a public and economic benefit.
You can see the entire request online here.