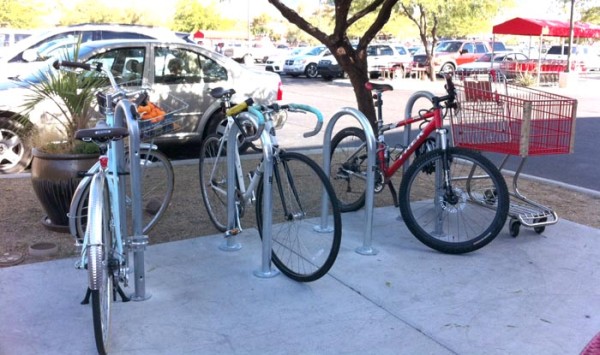 The City of Tucson will begin offering free bicycle racks for businesses who request them.
The formalized program makes it easier for businesses to get a rack from the city at no cost as long as the business installs the rack in a location that meets the bicycle parking guidelines.
The program does not apply to new businesses, which are required to install their own racks as part of the development process.
The city's bicycle and pedestrian program manager  Ann Chanecka said having a safe place to park your bike is a key to getting people to ride their bikes for transportation.
"We are trying to get people to bike for small trips and those are the places you need to be able to park your bike,"  she said.
The money for the racks comes from a federal grant to encourage people to ride their bikes.
The racks would normally cost the businesses $100 a piece. The city pays less because they buy the racks in bulk.
Chanecka said cyclists can help get the word out by telling business owners about the program and encouraging them to fill out the application.
What businesses will you be telling about the free racks?
You can download the policy and application here.