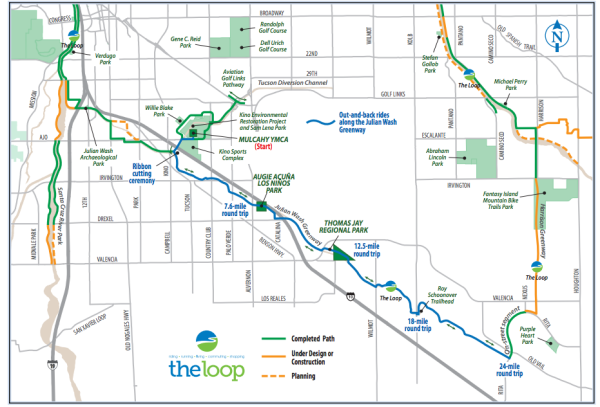 Pima County is throwing a party to celebrate the completion of the 14-mile Julian Wash section of The Loop.
The dedication will start at 10 a.m. on Saturday, Nov. 1 at the Mulcahy YMCA located at The Kino Sports Complex on Ajo Way.
According to a county press release, there will be a bike valet, refreshments, bike rodeo and more at the YMCA. Rides between eight and 24 miles are available to cyclists who want to check out the new path, which ends at Rita Road.
Have you ridden on a portion of the Julian Wash section? What do you think?
Check out the Loop map to see which sections still need to be completed.