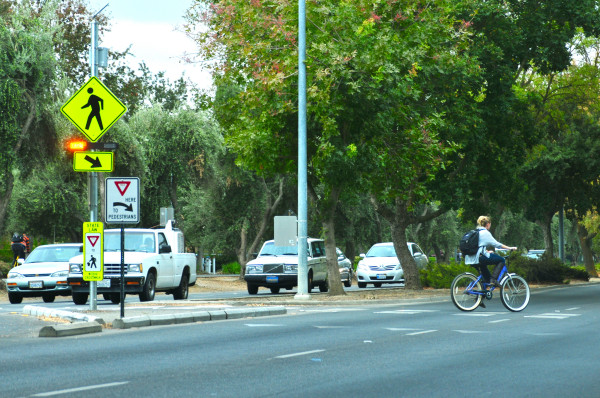 Pima County installed a new type of crossing signal that is significantly cheaper than a HAWK crossing signal, but acts as more of warning to drivers letting them know a pedestrian may be present.
The Rapid Rectangular Flashing Beacon or RRFB was installed along the Arizona Trail at Marsh Station Trail in Vail, Ariz., southeast of Tucson.
Like a HAWK signal, a user activates the signal alerting motorists to the presence of someone crossing. Unlike a HAWK it does not have stop lights and is powered by solar panels.
Matt Zoll the county's bicycle and pedestrian manager said the location of sign made sense because a HAWK would have been "overkill" for the trail crossing and they would have had to bring electricity out to the road.
Zoll said the RRFB cost about $20,000 compared to the $150,000 a HAWK signal costs.
He said these types of signals wont work at every crossing, but the county is looking into other locations where they make sense.