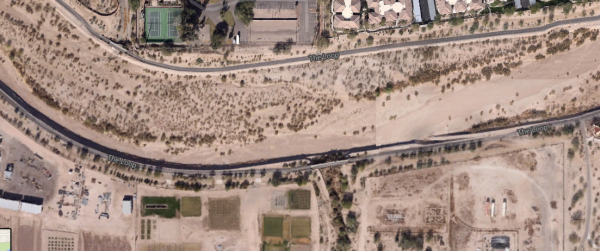 A cyclist reported being shot at along the Rillito River Path on Friday, May 30 around 11 p.m.
Tucson Police Department public information officer Brandon Tatum said a cyclist reported he was riding east on southside Rillito River Path between Campbell Avenue and Tucson Boulevard when he heard a gunshot coming from the wash.
According to the report, the cyclist looked into the wash and saw several muzzle flashes pointed toward him coming from the middle of the wash.
Tatum said the cyclist reported to police that he turned off his light and rode away quickly. He then noticed another cyclist heading the opposite direction on the path and he then heard another gun shot.
A resident in the area was walking her dog at the time and also heard what she described as nine rapid gunshots.
Tatum said the police helicopter and officers on foot were dispatched to the area, but were unable to locate any suspects.
Tatum said there were several 911 calls reporting the shots, but the first came in at 11:05 p.m.
The cyclist was uninjured.