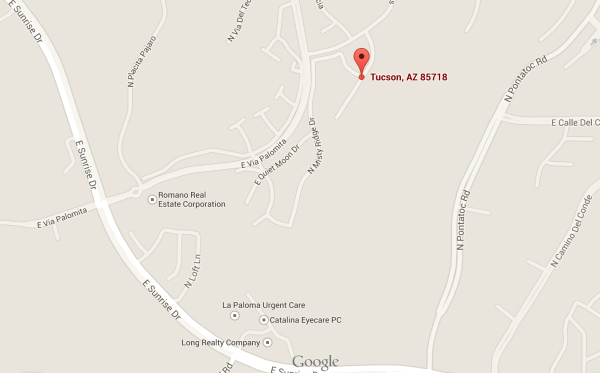 A 79 year-old cyclist was struck and killed this morning in a Catalina Foothill neighborhood.
The cyclist was identified as Richard Hayward Leon from Redmond, WA
Pima County Sheriff's Deputy Tom Peine said the crash occurred at Moon Crest Drive and Hawks Wing Drive. 
Peine said the 19-year-old motorist was heading south on Moon Crest Drive when the cyclist, who was heading east on Hawks Wing Drive failed to stop at a stop sign and hit the car.
The cyclists was pronounced dead at the scene and the motorists was not at fault. Peine did not know if there were other witnesses to the crash.