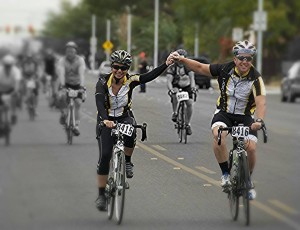 El Tour de Tucson organizers announced this year's ride would be dedicated to Look! Save a Life / Arizona and its organizers, Brendan Lyons and Lorena Evans.
The two were struck by a motorist last year. Since then the pair have been advocating for safer streets for cyclists.
Here's what El Tour de Tucson founder Richard Debernardis said at the announcement:
"We are impressed by Brendan's and Lorena's willingness to look out for others and work toward better safety solutions for both cyclists and drivers," said DeBernardis, "as well as their desire to advocate for sharing the road."
In addition to having the ride dedicated to them, the Look! Save a Life / Arizona organization is also a supporting beneficiary meaning cyclists who are riding in El Tour de Tucson can sign up and donate a portion of the registration fee to the group.