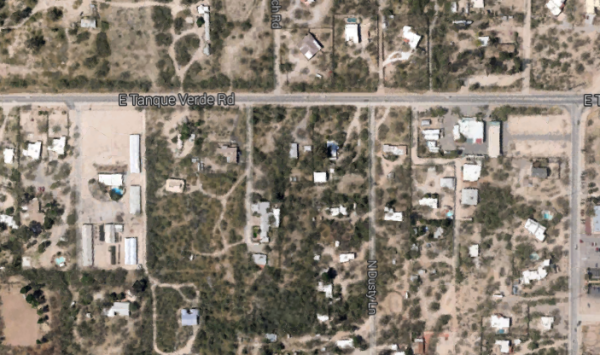 An off-duty Pima County Sheriff's deputy was struck by a motorist on Tuesday evening.
A story on Tucson.com indicates the deputy Art Gutierrez was hit while riding his bike near Tanque Verde and Hougton Roads.
The deputy received serious, but non-life threatening issues.
Here's a snippet from the article.
At about 5 p.m., Deputy Art Gutierrez was riding in the bike lane along East Tanque Verde Road near North Dusty Lane when a passenger car came up behind him and struck him, said Deputy Tom Peine, a spokesman for the Pima County Sheriff's Department.

Gutierrez was thrown from his bike, and crashed into the windshield of the car before landing on the roof of the car, Peine said. His bike was dragged for several feet under the car. When the car came to a stop, Gutierrez fell to the ground.
Read the rest here.