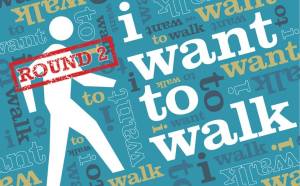 Pedestrian projects and a proposed velodrome will take center stage at Friday's Pima County Bond Advisory Committee meeting starting at 8 a.m.
The proposed Arizona Bicycle Center and a Pedestrian Safety & Comfort Bond proposal were both topics discussed at previous meetings where the committee delayed making a decision.
The Arizona Bicycle Center is centered on a velodrome and education center for the region. The pedestrian proposal is a product of Living Street Alliance and is a $21 million package that includes 16 projects to make walking safe.
Here's what Living Streets Alliance says in their call for people to attend them meeting:

After much discussion at the January 9th meeting, the Pima County Bond Advisory Committee postponed its decision on our Pedestrian Safety & Comfort Bond proposal until the next meeting.

Thanks to more than 200 of you who showed up and 23 who spoke up, January 9th was a watershed moment in getting the committee to acknowledge the broad support behind our proposal. But, our work is not done… Once again WE NEED YOU to help us pack the room and tell the committee that THIS ISSUE IS NOT SIMPLY GOING AWAY! Let's show them that YOU share the vision of a safe, vibrant, and comfortable region for walking and this movement is here to stay!

LSA will once again provide ample, free bike parking at the Riverpark Inn and neon "I want to walk" pins so you can show your support with a strong, visual statement.
Here's the velodrome's pitch to get you out there:
Last month we had an incredible turn out in support of the Velodrome at the Bond meeting, but there were some unanswered questions about location, operating agreement and financing.

The cycling community has come together and answered these questions and will be re-presenting to the Bond Committee. It is imperative that the community comes out in force once again.

This is likely the last time we will have an opportunity to get the approval from the committee to get on the next bond election.
Both the velodrome and pedestrian proposal are among the first four discussion items on the meeting agenda. The meeting is held at The River Park Inn located at 350 S. Freeway Tucson, Arizona.
Learn more about the velodrome project here and the pedestrian project here.