Tucson cyclists and safety advocate, Brendan Lyons, was struck by a car last week and yesterday he held a press conference to raise awareness for bicycle safety and call for action.
Lyons, a firefighter with Rural Metro and the man behind the Facebook page "Look! Save a Life/Arizona," was struck by a car last Friday while riding with his girl friend.
According to the Facebook page he's been in the hospital since then. It's there that he held this morning's press conference and where he met with state representatives Steve Farley and Ethan Orr to call for more protection for cyclists.
Here's what Lyons said about the crash:
Here's what Farley had to say about the visit on his Facebook page: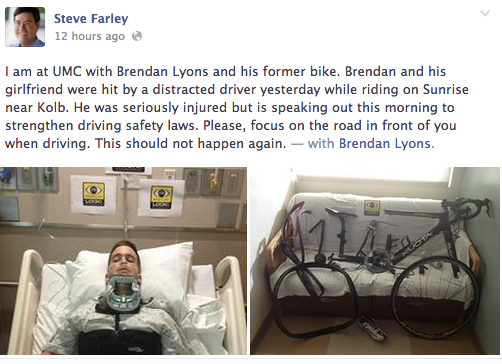 Here's the coverage from other media outlets.