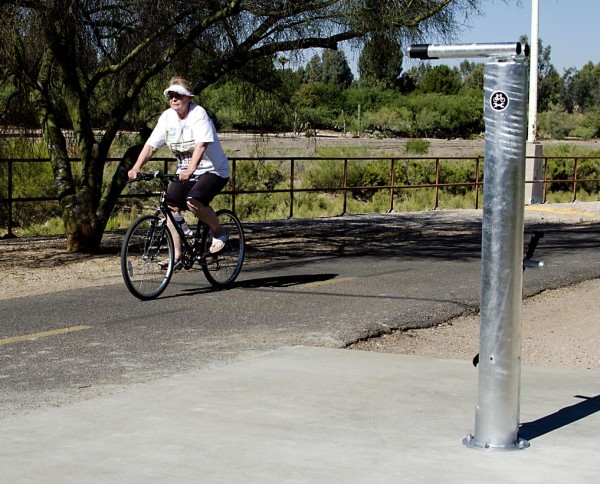 At least one of the newly installed bicycle-repair stands along the Loop has had tools stolen less than two weeks after they were installed.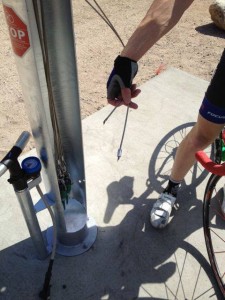 A photo shot by a Tucson bicyclist shows two of the cables have been cut and the tools missing at the repair station located at Mountain Avenue and the Rillito River
Six repair stations were installed along the Santa Cruz and Rillito bike paths to offer cyclists a way to perform minor repairs to their bicycles during their rides.
The stations are similar to ones on the UA campus at Wholefoods on Speedway.
A QR code on the station allows cyclist with smart phones to access detailed directions for bike repair.
Check the map below to see where the five other repair stations are located.