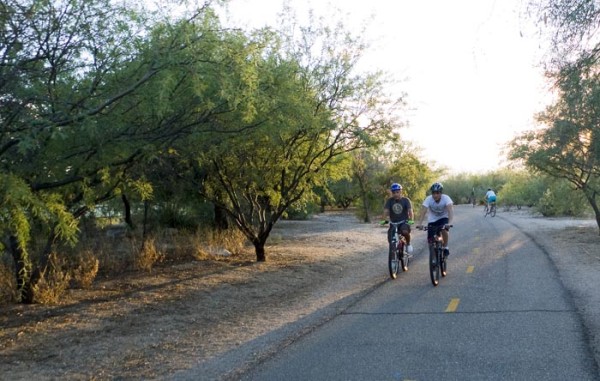 Once again Pima County is urging users of The Loop to be courteous and share the path.
Here's the text of an email from Pima County about the issue:
The number one complaint we receive regarding The Loop is about cyclists, sometimes even groups of cyclists, travelling at excessive speeds; passing without alerting other users; and often times passing into the lane of on-coming users. Please control your speed, alert other users who you are overtaking, and do not pass into on-coming traffic. As far as how to alert other users as to your intention to pass, simply call out, "passing" and/or ring your bell if you have one. In lieu of additional regulatory and advisory signing along The Loop (and in hopes of not adding to the sign pollution), we are relying on Loop users to be courteous to each other. Thank you.
The county also issued an open letter in 2014 requesting cyclists tone it down on the loop.