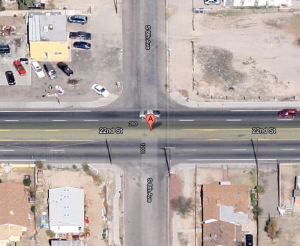 For the third time in 2013 a pedestrian was struck and killed in the City of Tucson.
The most recent crash occurred on Saturday evening at about 7:45 p.m. near 22nd Street and 8th Avenue.
According to a release by the Tucson Police Department a hispanic male in his fifties was walking north across 22nd Street at the intersection of 8th avenue when a motorist in a Ford F-250 pickup heading west on 22nd Street struck the male.
The pedestrian's name is being withheld until his family can be notified.
According to the release, the police could not determine if he was in a crosswalk and there were no working streetlights in the area.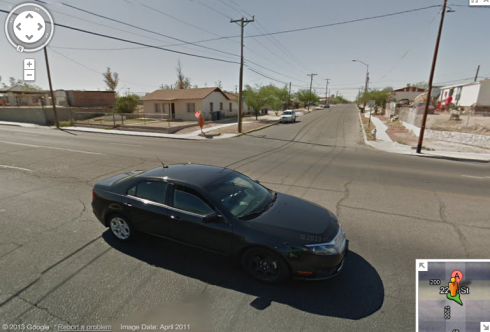 A Google Maps view of the intersection shows that there is not a crosswalk present.
The driver remained at the scene and was not cited.