It got a lot easier to travel east and west through the University of Arizona campus this week.
Streetcar construction crews finished their work on the University Boulevard and Park Avenue intersection as well as Park Avenue north from University to Second Street.
The streets were reopened late last week. Some work will continue in the area, but the opening makes it easier to travel in the area.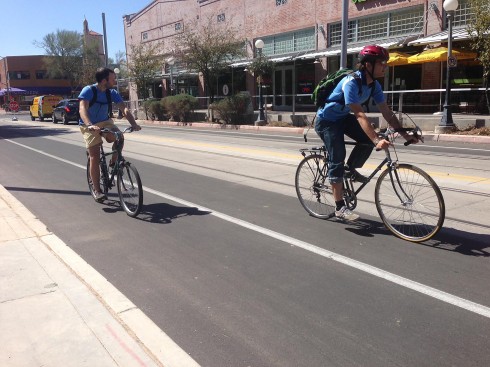 Crews added striped shoulders to Park Avenue between University Boulevard and Second Avenue.
Eventually green paint will be added at the intersections to help cyclists know the best places to cross the tracks.
Have you ridden through the area recently? What do you think?