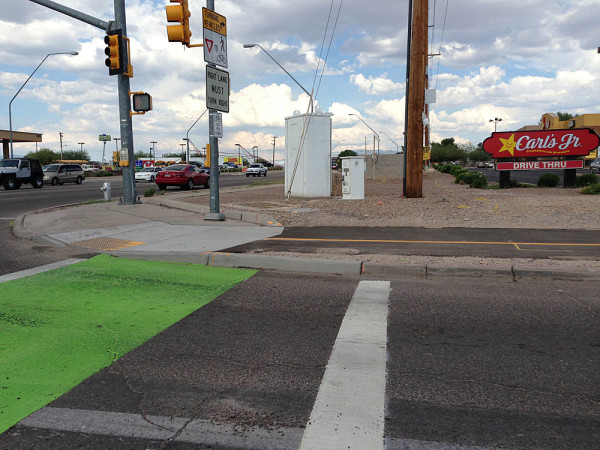 New green pavement popped up on Tucson's south side last week.
Pima County's bicycle and pedestrian program manager Matt Zoll said the thermoplastic  is part of a Loop path stretching from the Veterans Administration Hospital to the Kino Sports Complex and Sam Lena recreation area. (See map below)
The path utilizes the crosswalk at Park Avenue and Ajo Way to connect to a path in a diversion channel.
Zoll said the thermoplastic was used to highlight that bicyclists will be using the crosswalk and motorist should use extra caution.
Check out the map to see the approximate location of the path.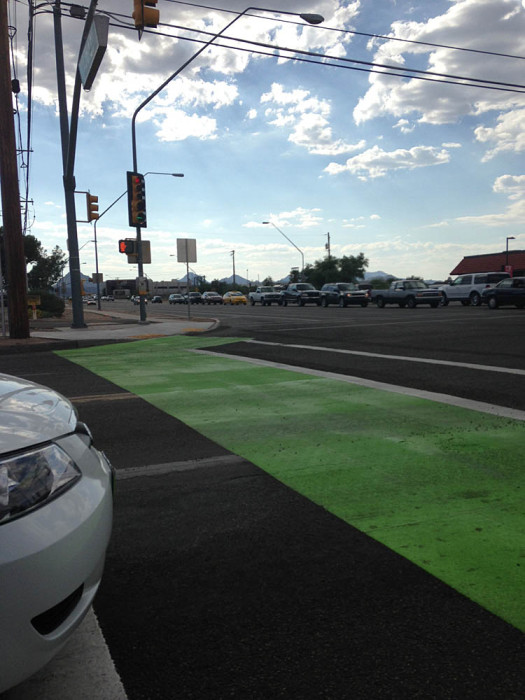 View Diversion channel path in a larger map