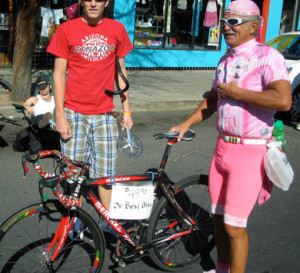 Tucson's Gray Wolf has died according to a Facebook post and confirmed by several members of the cycling community.
Gary Evans, also known as the Gray Wolf was an institution in the cycling community. He could be spotted riding an all black bike and a head-to-toe matching kit.
We're are reaching out to family and friends for more information, but here is what Chet Ajsenberg posted on the Wolf's Facebook page:
Here's an interview with Evans from several years ago.