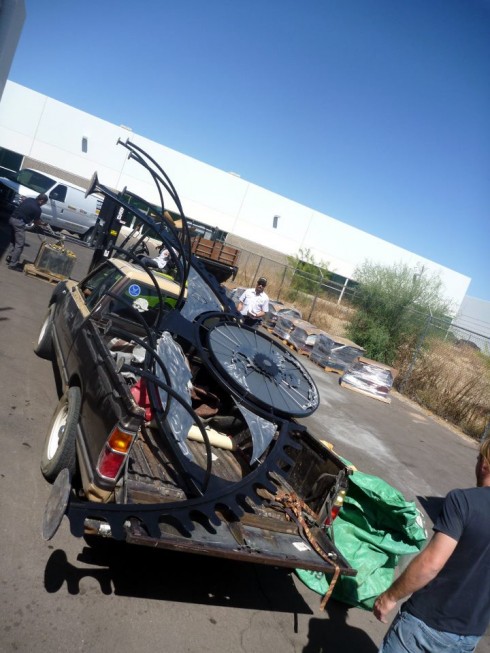 The bike rack and sculpture stolen more than a week ago from Tucson's newest bicycle business was returned yesterday.
BikeShopHub.com's owner Josh Lipton said he received a call from a man saying he had the rack and wanted to return it, but wanted to make sure they weren't going to call the police.
Lipton said  they didn't ask a lot of questions, so it wasn't clear exactly what happened and how the man ended up with the sculpture. He said the man told employees that he thought they were throwing it out, which is why he took it.
Now that the warehouse is up and running they have space to store it inside until they can get it installed securely.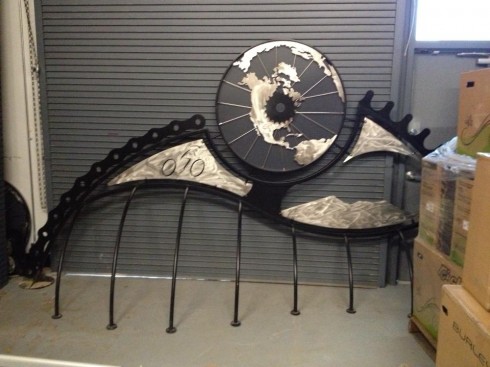 "We joked that he was just storing it for us until we could clear out space in the warehouse," Lipton said.
Lipton speculated that after the Arizona Daily Star and KVOA picked up the story originally published on Tucson Velo, the man realized it wasn't trash and wanted to return the rack.
Lipton said it didn't seem like he intended to try to sell it for scrap.
The rack weighs close to 1,000 pounds and was valued between $5,000 – $8,000, but would likely have fetched a few hundred dollars for the scrap metal.
Lipton is thrilled to have it back and said it's making him feel better about moving to Tucson.