Someone really doesn't want people riding behind his or her house in the Tortolita Mountains.
Sonoran Desert Mountain Bicyclists shared two photos on Facebook Saturday afternoon. Check out the post below: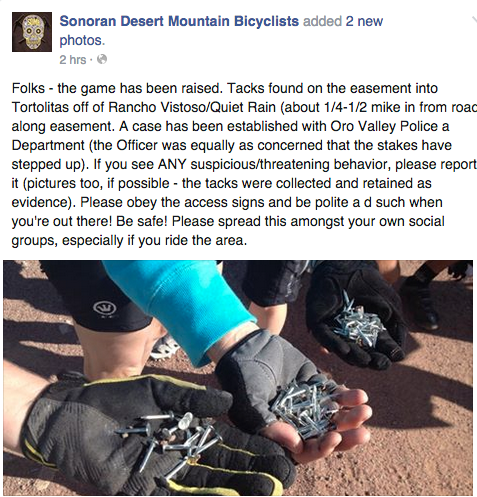 A month and a half ago there was a dust up about whether or not bicyclists could access the trail system through a dirt road behind several houses in Rancho Vistoso.
Several officials confirmed that bicyclist could indeed use the access road, but apparently that isn't sitting well with someone in the area.