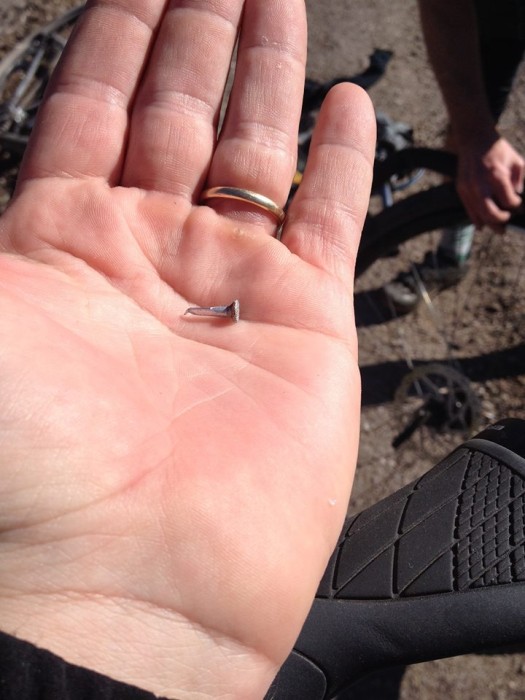 Trail sabotage appears to be a growing problem in Tucson.
It started with the nails thrown on the Finger Rock Wash Trail that we posted about last week. Since then several riders have found more strewn across the trail.
Both KVOA and KGUN9 have run stories on the nails found on the trails.
Additionally, a report of sabotage on the Upper 50 Year trail was reported on TucsonMTB.com, a local mountain bike forum. The poster said piles of rocks were placed on the trail in a way designed to crash mountain bikers.
The police are asking mountain bikers to report each incident of sabotage so they are aware of the problems and can try to create a pattern that might allow them to catch the person responsible for the sabotage.