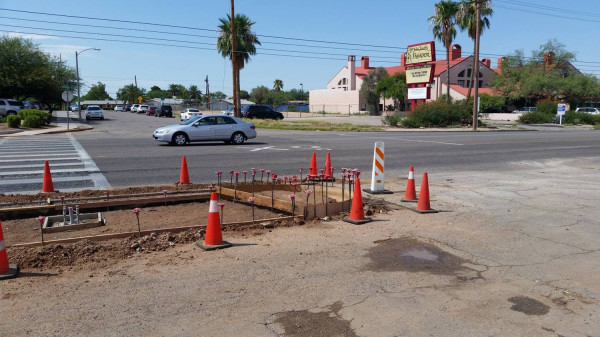 After a lengthy delay the bicycle and pedestrian signal at Treat Avenue and Broadway Boulevard is finally being installed.
But what about the Broadway widening, which includes a signalized crossing at the intersection?
According to the city's bicycle and pedestrian program manager Ann Chanecka the new temporary Bike HAWK is being built in a way that the city can salvage it and use it elsewhere following the construction.
The city hopes the crossing will be installed by early September.