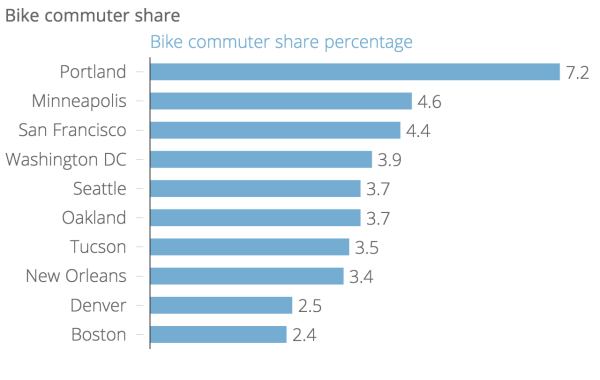 Tucson has the 7th highest percentage of bicycle commuters in large cities according to an analysis of the most recent American Community Survey data by the League of American Bicyclists.
Tucson's bicycle commuter share moved up from about 3 percent to 3.5 percent in the most recent data.
However, Tucson only ranked 43rd when it came to cities who had the fastest growth in bicycle commuters. According to the analysis, Tucson's bike commuter share grew 58.4 percent from 2000 to 2014. Detroit, the leader in growth, has grown by more than 400 percent, but their commuter share is less than 1 percent overall.
Check out the rest of the report and see how other Arizona cities performed.