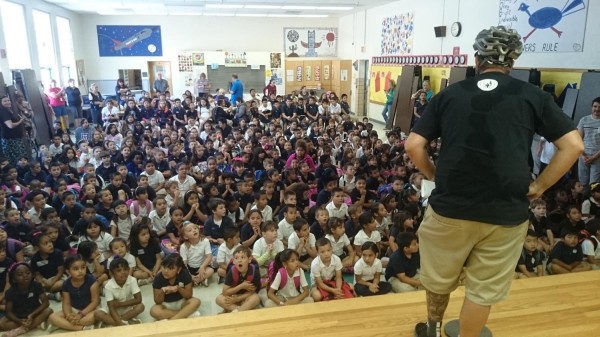 This week cyclists around Tucson will deliver more more than 5,500 book to low-income elementary students as part of the Ride for Reading organization.
"They just fill your heart with joy," Tucson Ride for Reading organizer Joshua Smith said of the deliveries. "They get you so psyched on life. You ride away feeling high."
Ride for reading was organized by Tennessee elementary teacher Mathew Portell asked his student to read a book at home as homework. Many of his students told him they didn't have books at home.
As he began to research it he found that only one in 300 low income students have an age appropriate book in their homes.
That's then he started Ride for Reading. The organization's mission is to promote literacy and healthy living by riding bikes to deliver books and since its inception in 2008 has delivered more than 110,000 books across the country.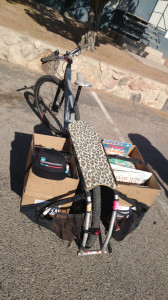 Many groups around the country, including Tucson,  are donating books this week in conjunction with the National Bike Week.
Tucson mountain biker Stephen Jordan participated in Monday's deliver to Robinson Elementary. He said it's a life changing event for anyone who participates in a delivery.
Jordan said he'll remember, "the feeling of going by 300 kids cheering and hi fiving you for taking books to them Seeing the smiles and excitement in them for giving them your time and attention, and some books."
Four deliveries remain this week and anyone can show up to help, but Smith says everyone should bring a bike, something to carry books and a big smile.
Here's this week's remaining deliveries:
Tuesday — Laguna Elementary
Time: 8 a.m.
Meeting location: Curtis Park  (Curtis Road and La Cholla)
Wednesday — Manzo Elementary 
Thursday — Holloway Elementary 
Friday — Peter Howell Elementary