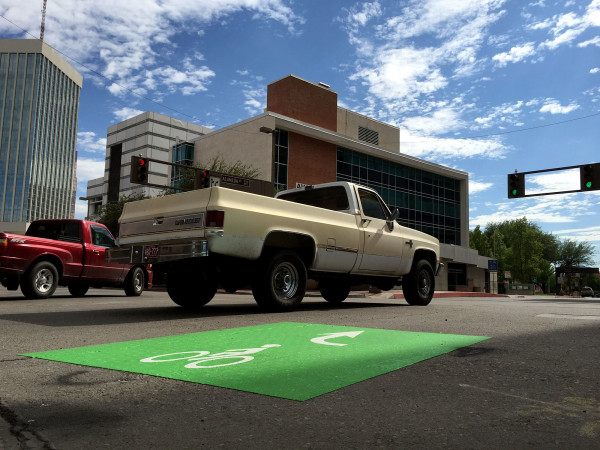 Bicyclists using downtown's cycle track will notice a brand new pavement marking, the first of it's kind in Tucson.
Crews added a green box called a "pivot box" or a "two stage turn box" at the southern end of the Stone Avenue cycle track and Alameda Road.
The city's bike and pedestrian program manager Ann Chanecka said the box is designed to help people head west on Alameda after exiting the cycle track.
Bicyclists should enter the box, pick up their bike or make a sharp turn to reposition their bicycle to head west.
She said the box was painted in a way that will allow it to work for the cycle track when it is extended to the south.
Here's a video of a Salt Lake City turn box in use: