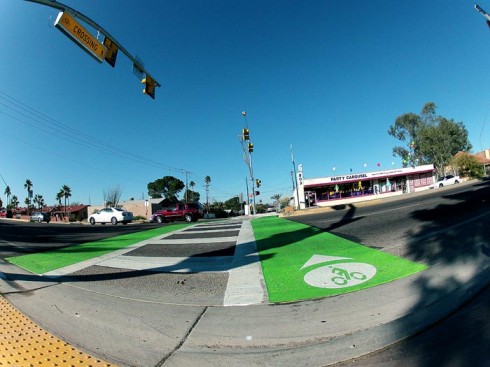 The City of Tucson is working on two new bike HAWKs to make crossing busy streets a bit easier.
Tucson's bicycle and pedestrian coordinator Ann Chanecka said they will be adding the signals to the intersection of Ninth Street and Campbell Avenue and Grant Road and Sahuara Avenue.
A bike HAWK is similar to a lighted crossing signals common around the region, but adds amenities making it accessible to cyclists.
The two new bike HAWKs have been something the city wanted to do for a while.
"They have actually been on the books for a while to get HAWKs, but because they both are pretty high bike areas and future bike boulevards, we rate going to make them bike HAWKS," Chanecka said.
The cost for a bike HAWK is generally between $100,000-125,000.
Read about Tucson's first bike HAWK here.