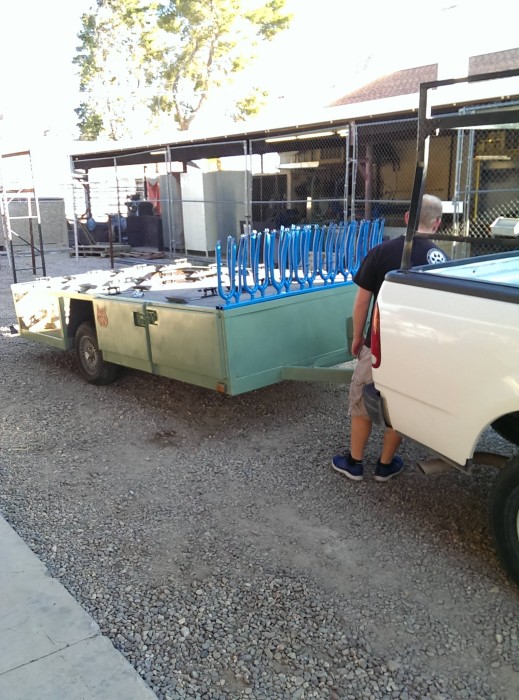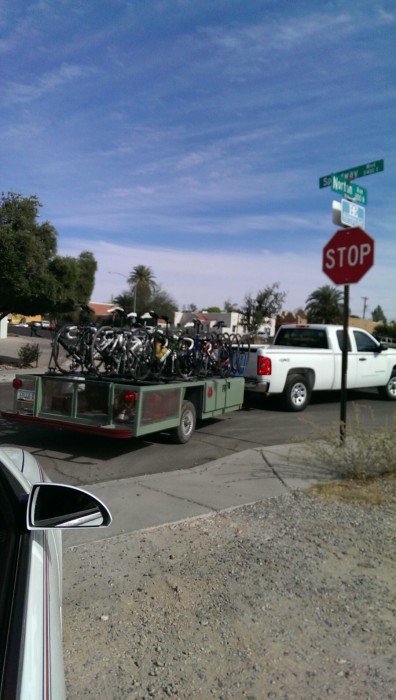 The University of Arizona Cycling Club's custom trailer for hauling bicycles was stolen last night.
The trailer, which club members welded to hold the bikes the club were taking to races around the region, was stolen near Speedway Boulevard and Norton Avenue.
Club member Ben Elias said via Facebook message that the trailer was parked in an empty lot near a team member's house. The trailer was reported stolen and the police do not have a record of it being towed for any reason.
The trailer is painted green with a red bumper, blue forks for wheel storage and Rocky Mount fork mounts on the top of the platform.
The license plate is: AZ 69446A