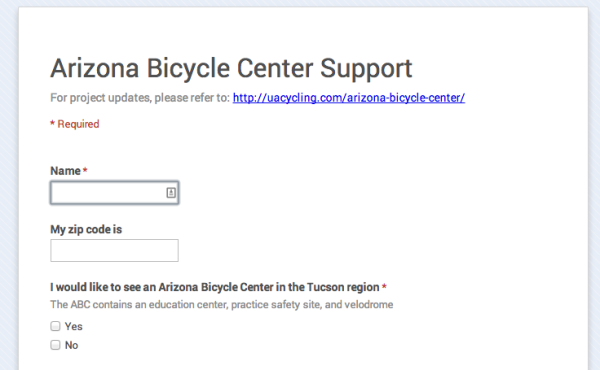 During the Pima County Bond Committee meeting earlier this month, the members asked Velodrome supporters to come back with specific information about how the center would operate, who would run it and a clear demonstration that the community was behind it.
To do that the group that is working with the county has created an online survey to gauge support and determine how much people would be willing to pay to be a member.
Check out the survey here.