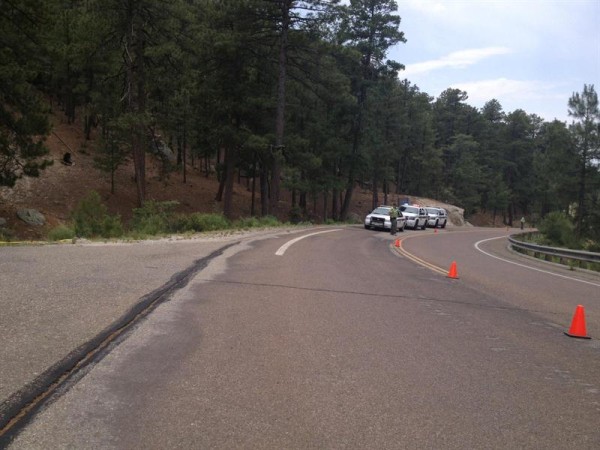 A 57-year-old cyclist that crashed and died while descending Mount Lemmon yesterday morning has been identified.
Karl Gerschutz was riding down Mount Lemmon near the Rose Canyon Lake when he lost control of his bicycle rounding a curve.
According to the Pima County Sheriff's Department investigators, Gerschutz was riding south on General Hitchcock Highway when he failed to make the turn, left the road and hit the side of a hill, which caused the fatal injury.
Jim Lubinski ,a member of the Bookmans cycling group, which Gerschutz rode with, said yesterday was a sad day for them.
"The entire Bookmans riding group mourns the loss of our good friend," he wrote in an email.
Evidence and witnesses indicated that no other vehicles or tacks contributed to the crash. At the time of the crash all of the equipment on his bicycle was functioning properly.