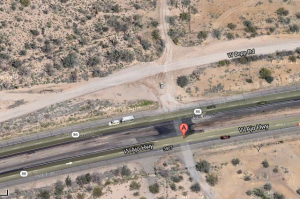 A 23-year-old woman was sentenced to 4 1/2 years in prison and five years probation for a fatal DUI crash that killed a motorized cyclist last year.
Samantha Baldwin, 23, and a passenger switched places after the crash and fled the scene. They were both arrested several miles from the crash site.
The crash occurred around 1 a.m. on May 19, 2012 on Ajo Highway near Soledad Avenue.
The victim, Craig Lewis, 47, was riding his motorized bike home from his job in Oro Valley.
Karen Clark, the victim's sister, posted several comments about the sentencing on the original story we published when the crash occurred.
Clark said the prosecutor accepted a plea deal shortly before the trial was supposed to start. She said she believed Baldwin would get 6 years of the possible 12 and was shocked she actually received 4 1/2 years.
"It is a sham of a legal system we have. But it is done," Clark wrote.  "It is said that Arizona has the toughest DUI punishments.We still fall way short."