Not once, not twice, not three times — but four times on my commute today I encountered vehicles blocking the bike lanes and shoulders.
To be fair, however, only two were particularly egregious and both of those happened to be police officers.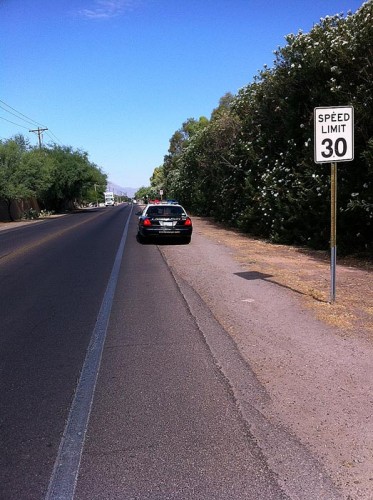 I found this police officer taking up half the striped shoulder on Limberlost while there was a nice wide section of dirt just to the right. Seeing me ride up befind him with a camera, enter traffic and then merge back into the shoulder did not seem to encourage him to move.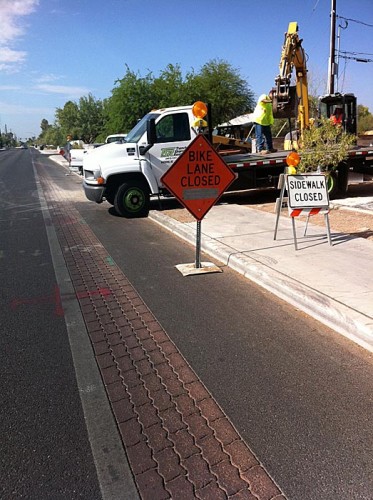 A few blocks later on Mountain Avenue the bike lane is closed. This time however crews are tearing up the road for utility work on a new container house being built.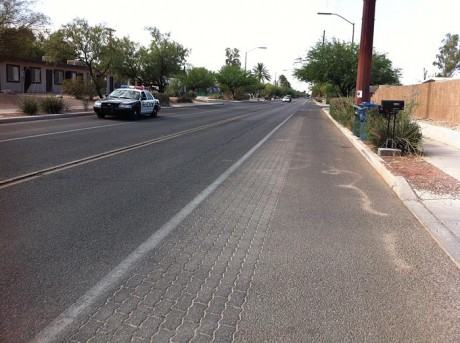 About a mile later another police officer uses the Mountain Avenue bike lane as a parking lot. This was after the officer drove through the bike lane for several hundred yards before coming to a stop.
On my way home I ran across this truck in the bike lane on Mountain too. I am not positive what it was doing there, but it sounded like there some sort of pump or generator that the worker was using.
I'm not sure how the people who are supposed to keep people from parking and driving in the bike lanes are going to enforce the rules if they are breaking them.