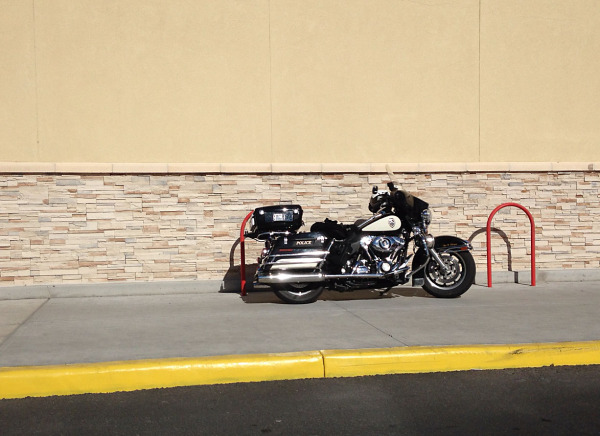 Well this is a first.
We've all see police officer parking in the bike lane, which has its own Tumblr, but Duncan Benning sent in this shot of a police motorcycle parked across the bike rack at the Target shopping center at Oracle and Roger Roads.
You'll also notice the racks are installed wrong so that only one half of the rack is usable.