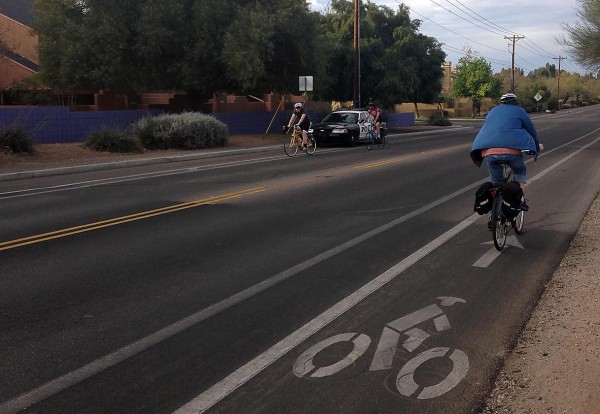 I encountered this police officer sitting in the bike lane on Mountain Avenue just north of Roger Road earlier this week.
The position of the cruiser required southbound cyclist to leave the bike lane to get around it.
It's not clear what the officer was doing parked in the bike lane, but the route is one of the most popular in the city and would force many cyclists out of the bike lane and into traffic.