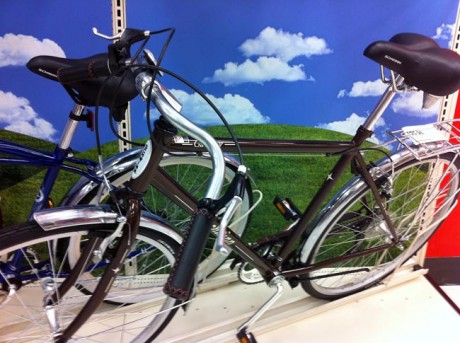 I didn't get a chance to track down a cyclist for this week's Rider of the Week feature, but I did find this example of why it's best not to purchase a bike from a big-box store.
Actually while I was taking this photo, there was a young man with his family who were looking at bikes. Of course there was no one there to help him and he was basing his decision on how the bike looked in the rack or hanging on the wall.
Several times I almost went over to tell him to visit one of our local shops to get a bike that was actually worth it.
I didn't and now I'm regretting it.
Do low-quality bikes get people into cycling or do they keep them from getting more serious because they break and aren't reliable?