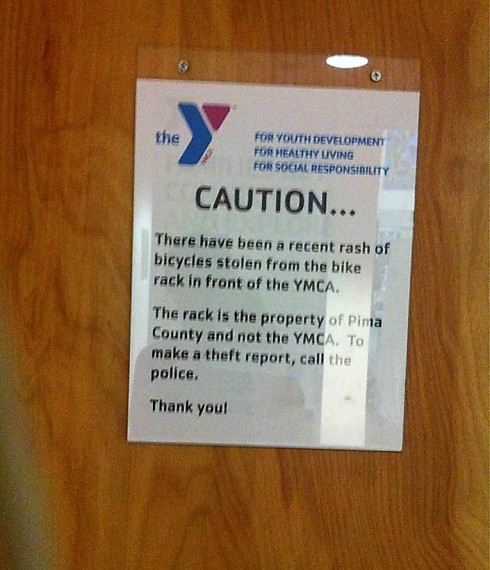 The photo above was tweeted to me by Arizona Daily Star reporter Becky Pallack (@beckypallack) who snapped the photo at the downtown YMCA.
Anecdotally it seems like more bikes are being stolen, but I don't yet have the data to back it up.
What's interesting though is I've had occasion to speak with a lot of UA students about bike theft and often about a third say they didn't report the theft because they figured nothing would be done.
Scrolling through the stolen bike listing here on the site, many of them don't have a police report.
The numbers, which I hope to get, may indicate a trend one way or another, but I don't believe they represent the real impact of bike thefts in Tucson
What do you think?