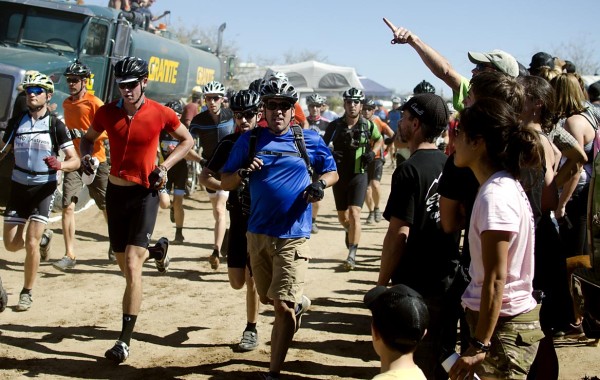 The 15th 24 Hours in the Old Pueblo mountain bike race is in the books. Check out the results here.
Here are a few stats from the weekend, my favorite names and some photos I was able to take between my five laps.
By the numbers:
Teams: 535 teams and soloists (538 in 2013)
Participants: 1971 (1956 participants in 2013)
Laps: 7075 laps completed during the 24 hours  (6,681 laps completed in 2013)
Miles ridden: 113,200
Average laps per person: 3.5
Here's a list of my favorite names:
Bacon Power
Bunch of Swissies
Endoholics
Thunderchicken Love Machines
The Old New Mexicans
Los Poopacabras
Deceptively Slow
White T-Shirt Guys
Here for the beer
Iguanabees
French Toast Mafia
My wife made me do this again
Princess Stephanie of the Unicorn Sharks
The Bonk-o-matics
Juan Solo
Rob may be slow, but he paid for us
Perky Knobs/Squishy Grips
The Fast and the Furloughed
Here are a few photos from the ride.
Here's the latest on social media about the race:
Tweets about "#24hop"

Check out the latest Instagram photos from the 24 Hours in the Old Pueblo. Click on the image for a larger version.