Bikes aren't just for people. Check out these two examples of using bikes to transport a few out of the ordinary cargo items.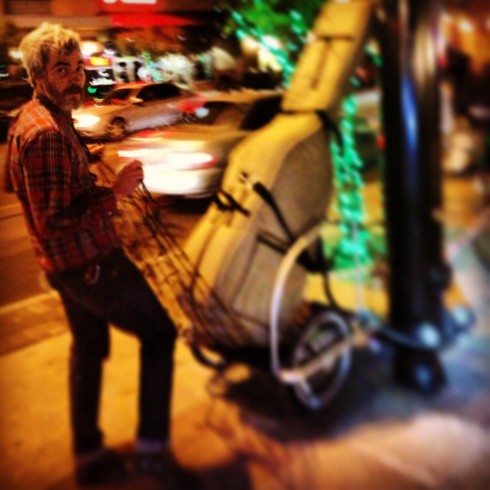 We rant into this gentleman putting his bass on to his bike trailer after a gig on University Boulevard last week. She said he was looking at getting a custom cargo bike until a friend gave him this old trailer, which has been working great to transport his instrument. 
Our 13-year-old , 80 pound, dog Bentley has been having some serious problems with his hind legs that have required several visits to the vet in the last few weeks. Because his legs are problematic, walking to the vet, which is quite close, has been out of the question. We've been taking a ride in the CETMA, which has elicited a lot of smiles.