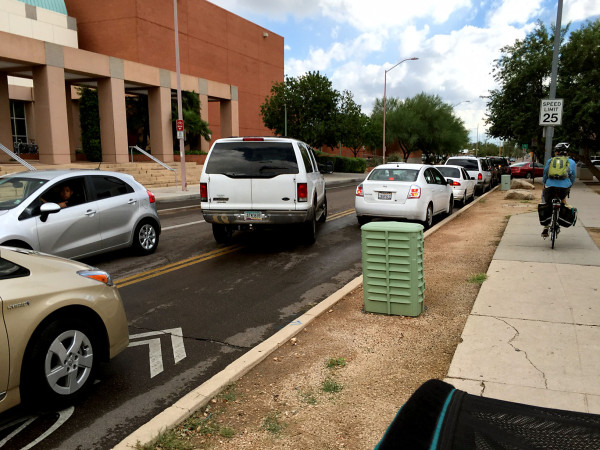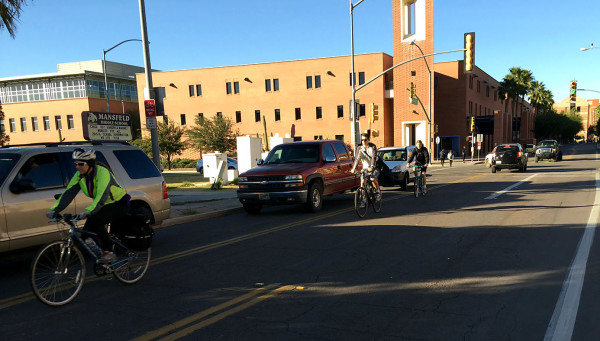 My bicycle commute has changed a bit this year and it's been taking me past Mansfield Middle School everyday.
Just before school lets out each day the parents waiting to pick up their kids park on Highland Avenue and block traffic.
As you can see from the photos, both motorists and bicyclists have to veer into the opposite lane or ride on the sidewalk to get around the parked parents.
I've spoken to officials at the school and the TUSD school safety office, both of whom said they couldn't do anything more than encourage parents to pick up their kids on the other side of the school.
They each suggested calling the police to report the problem.
I've called the special traffic enforcement department, this is the same department that organizes stop sign enforcement at Treat Avenue and Third Street, but haven't seen any police and the situation hasn't improved.
Do you have any spots on your commute that always cause problems for you?