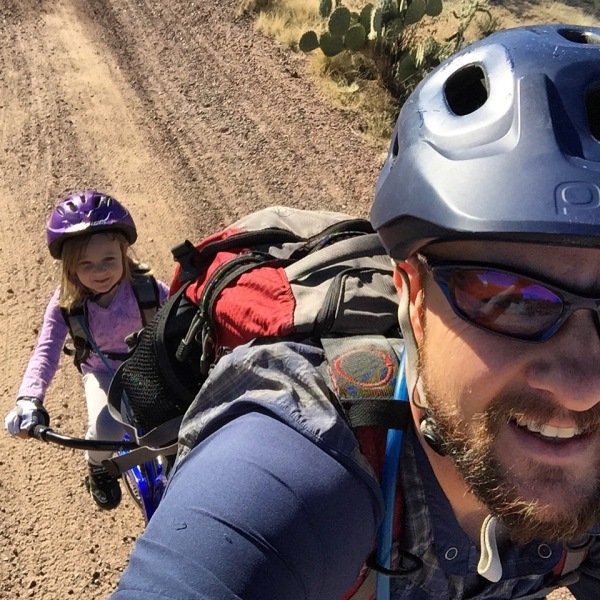 During the holiday break my five-year-old daughter uttered those words every mountain biking parent longs to hear.
"Papa, can I go mountain biking with you," she asked.
We hit the trail two days later. We decided to use our Trail-a-Bike attached to my mountain bike and picked the Primo Loop in the Tortalita Mountains. The Primo Loop is about 15 miles from start to finish and is some of the easiest singletrack in the area.
For our first attempt I wanted it to be easy and fun so I brought a picnic and had lunch trail side.
To setup the Trail-a-Bike, I added a knobby tire replacing the slick tire for commuting and added slime to the tube. Here's a photo of the setup: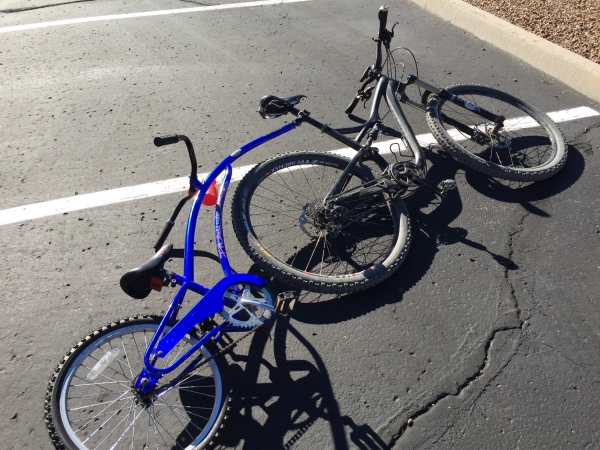 We ended up riding 10 miles and had an absolute blast.
Her take on the ride?
"Papa, I am going to stay with you and mountain bike with you until you die."
Sounds good to me.