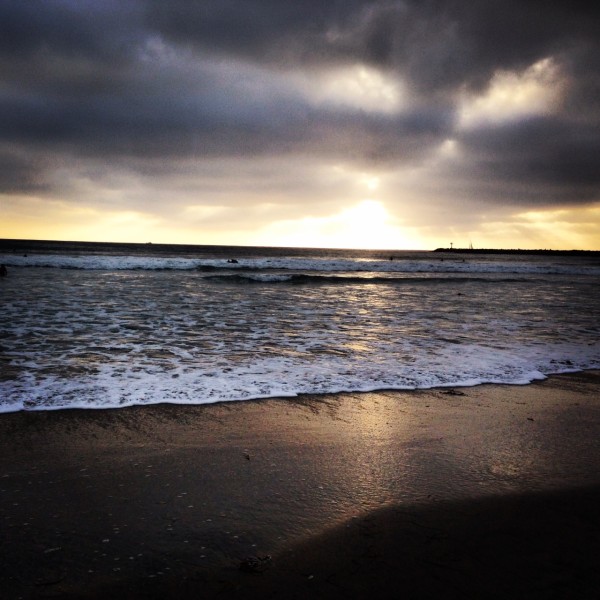 You probably noticed my it was very quiet on Tucson Velo the last couple weeks.
My family and I were fortunate enough to be able to spend two weeks roaming around Southern California.
The bulk of our time was spent in the Ocean Beach area of San Diego and Oceanside 30 miles north of San Diego.
We did make trips to Los Angeles, Venice Beach and San Juan Capistrano.
This year I only took my mountain bike, which meant everywhere we went we either drove or more often walked. The entire trip was a big reminder about how convenient biking is.
When we walked, the kids inevitably got tired and I'd have to hoist one of them up onto my shoulders and every trip we took by foot felt like it took too long. In Ocean Beach, the sand was about a mile away from the apartment we were staying at. A bike would have been the perfect solution to getting the kids and beach toys there in a reasonable amount of time.
Of course there were benefits to walking, but often I found myself wishing we had a cargo bike.
Driving presented the usual annoyances in dealing with traffic and hunting for parking spots or having to pay a lot for a space once you got to the destination.
Driving is Los Angeles' rush hour was particularly annoying.
I did bring my mountain bike and was able to get away for a couple rides. The first was a quick afternoon session at Balboa Park in the middle of San Diego. The trail system isn't very long and consists mostly of double track, but it was dirt and it wasn't hot out so it had that going for it.
Here's the Strava profile:
The second mountain bike ride I did was on the San Juan Trail in the Cleveland National Forest outside of San Juan Capistrano. We started the ride at 2:30 and it was almost 90 degrees. The elevation when we started was about 800 feet and over the next five miles we gained 2,100 feet in elevation. It was slow going, but the views were beautiful and the ride down was a blast.
Here is the Strava profile of the San Juan Trail ride:
Here are more photos of bikes and bikey things from Southern California.
It seems like people in Ocean Beach sell their bikes like people in Tucson sell their cars — with a for sale sign.
It was a good break, but starting today, I'll be back to daily posting.