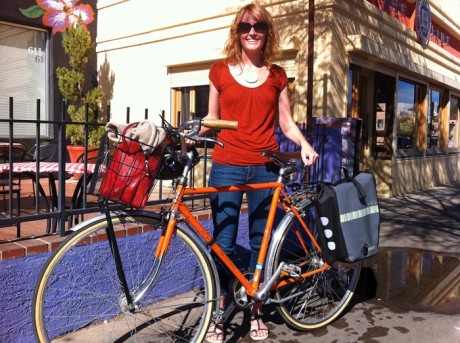 Emily Yetman in one of the founders of Living Streets Alliance, a new advocacy group focused on creating complete streets for all users.
She says she got her orange Nishiki frame from a friend who was moving two years ago. She converted it to a single speed and  says the upright position makes it very comfortable to ride.
With her rack and basket, she says she can carry a lot on it.
Check out Living Streets Alliance here.