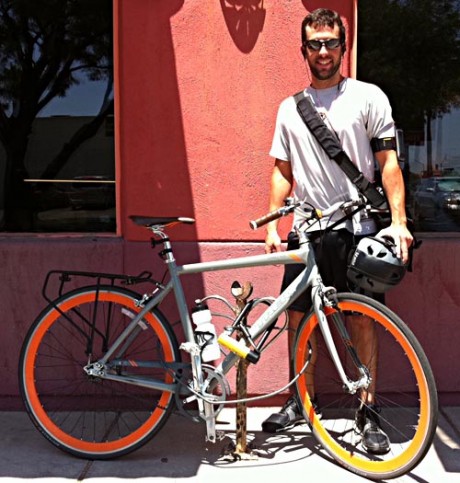 Peyton Reavis is using his bike for training, though he isn't going to be competing in a race any time soon.
Instead Payton is preparing for a move to New York City later this year where he says he won't have a car.
He says he has grown to love commuting to his job as a bartender and likes many aspects of riding his bike in Tucson.
His favorite thing about riding here is that the vast majority of drivers are conscientious toward cyclists.
He also likes that riding his bike is often just as fast as driving.
He's not particularly a fan of flat tires and the heat, however.
He is looking forward to joining NYC's cycling community and has enjoyed seeing all the innovative bicycle treatments they are using.