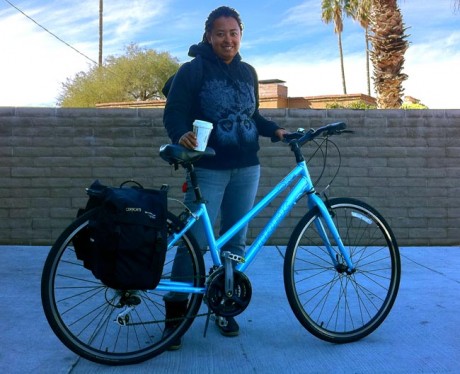 Chi Talley purchased her Trek hybrid in Portland where she spent a year. She says it a great commuter bike and makes doing things — like getting her groceries, which is what she was doing when I took her photo — easy.
Chi moved to Tucson to get a graduate degree in landscape architecture from the University of Arizona.
She says there are fewer commuter cyclists in Tucson compared to Portland. In Portland, she said there were lines of cyclists stopped at lights each morning. She says it seems like there are fewer bike-friendly streets here but that Tucson seems to have more recreational riders.
But Chi says she prefers riding in Tucson because of the weather and how flat the streets are.
When asked if there was anything else she'd like to add, Chi said, "Bike Power!"
Bike power indeed.