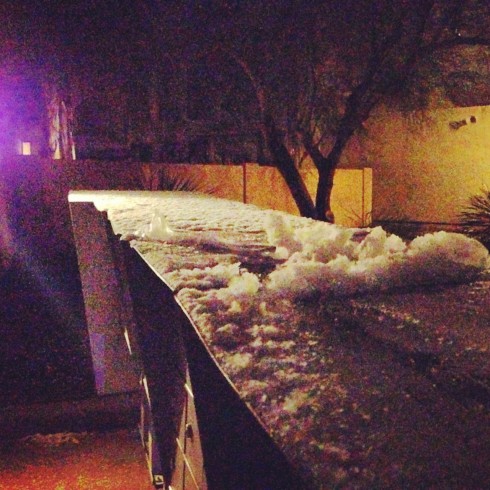 When the snow started falling in Tucson yesterday afternoon, it was everything I could do to not bolt from by desk and hop on the bike.
I had a deadline and couldn't do it. Not being able to ride in the snow was disappointing.
I was filled with excitement when I cam out from my MBA class at 9 p.m. to find it snowing once again. It didn't last long, but it did stick on the ground a bit.
What I realized as I was pedaling home in the snow and rain is that having the right gear makes all the difference.
I through on my waterproof windbreaker and waterproof pants and was warm and dry the whole way home.
I'm glad I at least got to ride in it for a little bit this evening. What about you, did you get to ride in the snow?