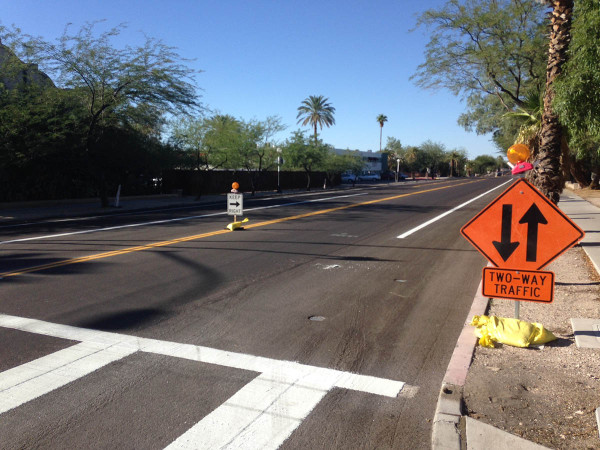 Sixth Avenue is now open to two-way traffic for the entire length of the road.
We wrote about the upcoming change in July and now it's been repaved and open to traffic.
Ann Chanecka said sharrows will be added to the road, but it was not wide enough for bike lanes and parking.
The addition of two-way traffic makes the route a viable alternative to Fourth Avenue. Cyclists wishing to avoid the Sixth Avenue underpass can head west on Seventh Street to hit Toole Avenue.

View Two-Way Sixth Ave in a larger map
What do you think? Will you use it as an alternative to Fourth Avenue?