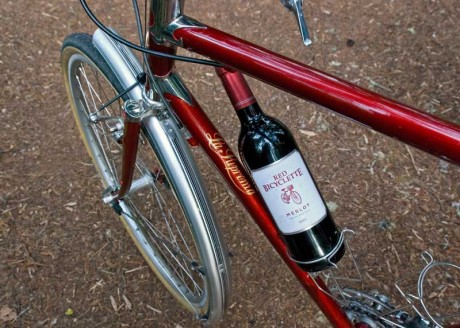 It's time for another Tucson Velo summer photo contest. Last year 40 photos were submitted and readers voted on their favorite image. In the end there was a tie which my daughter had to break.
Watch the video below to see who won.
The rules for this summer's contest are simple. Every reader can submit two bikey images to be included in the contest. The photos must have been taken this summer. The deadline for entry is August 15. You are welcome to submit an image and swap it out later if you take one you like better.
Again this year, readers will vote on their favorite images. Prizes will be awarded to the top three photos.
Last year, the winner won a copy of Pedaling Revolution by Jeff Mapes. This year the prizes have been kicked up several notches.
Tucson Velo sponsors Ordinary Bike Shop, B-Line Restaurant, TriSports and Fairwheel Bike Shop are all donating gift cards.
Here is the prize list:
Ordinary Bike Shop: 1st place: $30, 2nd place: $20, 3rd place: $10
B-Line: 1st place: $25, 2nd place: $15, 3rd place: One free dessert
TriSports: $25 for each place
Fair Wheel Bike Shop: To be determined
To submit your photos, send them to tucsonvelo@gmail.com. Please provide a caption with details about your photo.
Check out the images submitted last year.