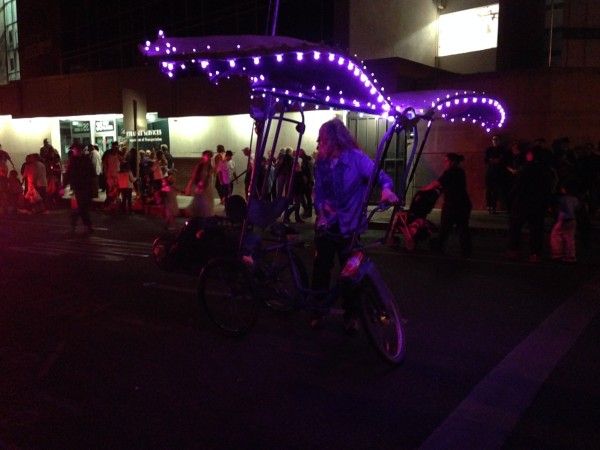 Check out the video of the bat-wing bike I shot after the All Souls Procession last night. The bike was the last of the procession and even shot flames.
I haven't seen this bike out and about before. Have you?
There were a lot of other bikes in the procession including the cowcycle. Did you spot any cool bikes?