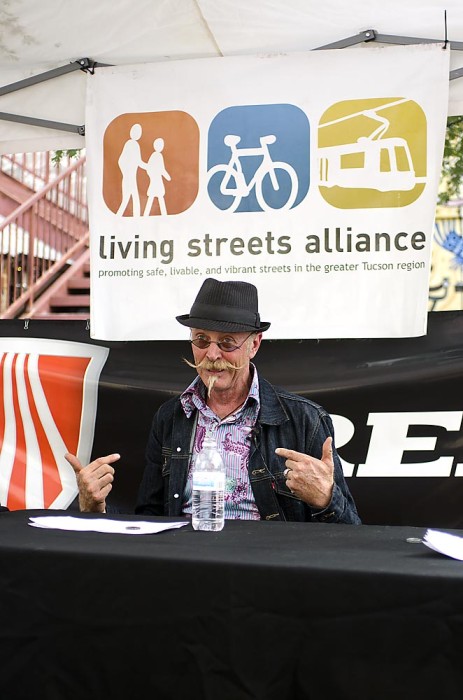 In what is becoming an annual event, Gary Fisher will return to Tucson for a fundraiser benefitting Living Streets Alliance.
Fisher will lead a ride from Trek Bicycles of Tucson to Mercado San Augustín for a screening of the BMX movie Rad. 

The event will start at 6 p.m. at Trek Bicycles of Tucson on Wednesday Sept. 25.
Here's a snippet from the Living Streets Alliance event page:
Gary Fisher wants you to support the work of Living Streets Alliance by becoming a member of LSA today. All NEW members who join before September 24th, 2013 will automatically receive FIVE raffle tickets for the Trek Bicycles of Tucson commuter bike raffle!

Click here to become a member of LSA now!

The ride will start at Trek Bicycles of Tucson (1800 E. Fort Lowell Rd.) and travel through central Tucson, concluding with a celebration at the Mercado San Agustín (100 S. Avenida del Convento) where there will be a free screening of the classic BMX film RAD. Borderlands Brewery will be on hand to serve up fresh, delicious microbrewed beer.

Trek Bicycles of Tucson is donating a single-speed commuter bike and is selling raffle tickets at Trek stores and LSA events. Proceeds will go to LSA.
LSA is asking people to register for the free event over on their website.