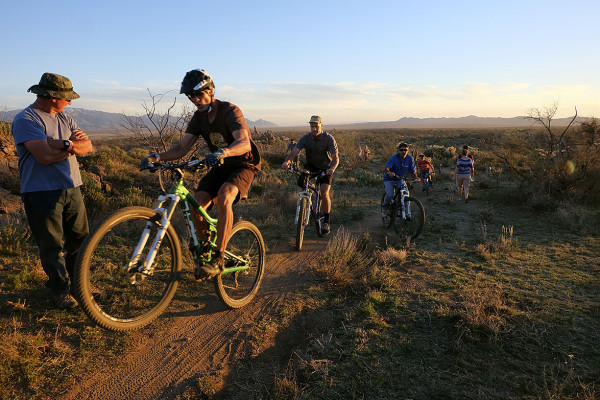 Looking for a group mountain bike ride or expecting a shiny new mountain bike for Christmas? If so the 8(ish) days of Xmas rides are for you.
Now in its 8th year, the 8(ish) days of group riding is organized by local mountain bike groups looking to make the most of their time off for the holidays.
For roughly eight days groups organize rides with varying difficulty and locations around the region.
This year there are 12 rides and one trail building event scheduled.
Check out the list of events over on the Sonoran Desert Mountain Bicyclists page. The first ride is Friday and the last is Jan. 8th.