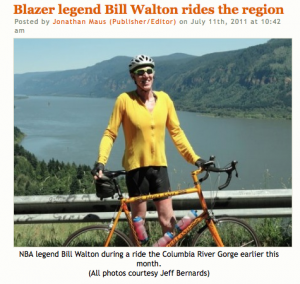 Cyclists riding in this year's El Tour de Tucson looking for fellow cyclist to draft off of should keep their eyes open for the NBA Hall of Fame center Bill Walton.
An email sent out by Perimeter Bicycling Association of America reminding people to sign up for El Tour de Tucson before the fees go up said, "Yes, Bill Walton, UCLA's great basketball player has registered for the 111-mile event in this year's El Tour! Ride with Bill and register now!"
Walton is an avid cyclist and often speaks about his love of riding bikes.
Check out this great story published by BikePortland.org and this one from Bicycling Magazine.